Committed to conspicuous excellence, AM-770-KCBC is recognized as one of the most reliable and honored Christian radio stations in the United States. Serving central and northern California, KCBC has been a leader in Christian broadcasting for over 30 years, with 50,000 watts of daytime power, serving an estimated 14-17 million people daily. One of America's strongest radio signals, listeners tune in from the Sierra to the Pacific, throughout the Sacramento and San Joaquin Valleys and from Redding to Bakersfield. Owned by the Crawford Christian Media Company, a pioneer in Broadcasting for over 60 years, with radio stations all over the country, KCBC remains "Strong In The Word," which, of course, is categorically Jesus Christ.
A gentle reminder: Our teachers and programs rely solely on listeners, like you, to stay on the air. Without your constant, direct support, our ministry partners would not be able to continue their broadcasts on KCBC! So Please Support Them!
Connect to Your Smart Devices
Use your smart phone to listen to the AM 770 KCBC mobile app
The free AM 770 KCBC mobile app features include program schedule, alarm, call the station, advertising information, 'Open Mic' to record a message to the hosts, podcasts and more! Available for free on Apple and Android stores.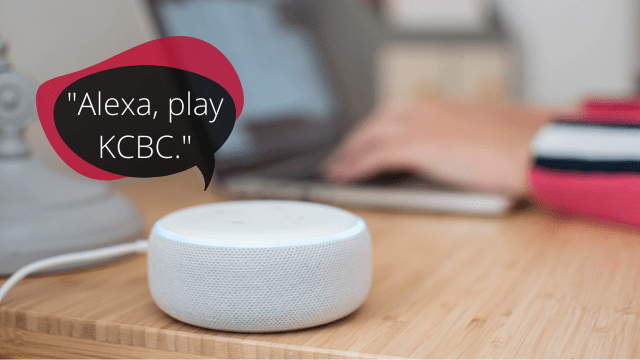 Alexa, Play KCBC
How to enable the "KCBC 770 AM" skill on Alexa
To enable our Alexa skills:
Go to the menu and select Skills. Or, go to the "KCBC 770 AM" skill in the Alexa Skills store on the Amazon website, or click here.
Select it to open the skill detail page.
Select the Enable Skill option.
Now, say one of the following to Alexa
"Alexa, open K C B C"
"Alexa, play K C B C"
"Alexa, ask K C B C to play the live stream"
A Family History
For over sixty-years, Crawford Broadcasting Company has been one of the nation's leaders in directing and impacting Christians and Conservative audiences through the wonderful service known as radio. Our broadcasts, or "Wordcasts" on most of our stations, continuously disseminating God's authoritative message, while also aggressively providing essential information about our staunch conservative beliefs and causes. We have been wonderfully blessed to do so for well over half of a century. Founded by Percy B. Crawford in the late 50s, CBC currently owns and operates 22 radio stations, including 9 FM and 13 AM in ten different major markets. In addition, it connects with hundreds of thousands of people every day, not just through its powerful stations, but via other digital media platforms including informative websites, streaming, podcasting, and social media.
There Are Many Ways to Listen to KCBC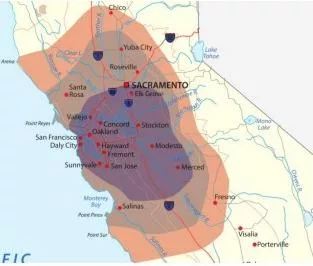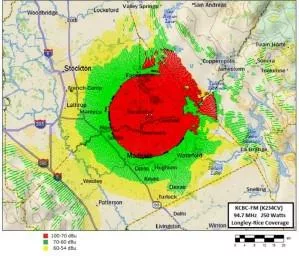 770 KCBC Covering the World via our internet stream 24 hours a day